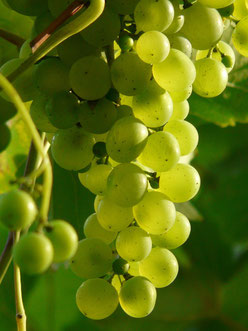 For a couple of years now fruitier wines are on the market, and intend to bring out freshness and minerality. How is born this trend, and how that will go in the future ? Here are some thoughts.
A taste which can be associated to respect for the environement
Nowadays, sustainable wine market is growing. Sector's turn over increases +13% and confirms a growing demand. USA new trends' predictions are heading in this direction and the newspaper Le Soir talks about 2016 with "more natural and spontaneous" wines.
It's just an assumption, but in consumer's head who wants to eat healthily, it's possible organic labelled wines mean fruity taste, which correspond to the idea that we don't have good wine without good grapes.
Organic or not, the will to create fruity wines are in wineries which aging is not always in oak barrels. Jars in Pontet Canet, concrete vats in Bel Air Marquis d'Aligre, stainless steel barrels in Maison Chapoutier... Preserve fruit flavours at least for a part of the production can enrich the aromatic palette.
Efforts made to maintain flavours and freshness may be complicated with global warming. 
Vitisphère talked about it in an article a short time ago. Glutathione levels are minor in case of high temperatures during the year. It creates a lack of acidity and antioxidant properties : bad news for white wine which is more delicate.
These wines risk to be more exposed to oxygen in the future, and we will have to pay more attention during aging. And it's really not a good news when we try to reduce the use of sulphur dioxide. If they are just trends at the moment, we already know temperatures rises will not be without consequences.
Mastering the amount of oxygen is going to be even more important. That's amongst others why we conceived our stainless steel barrel.